Vasto and surroundings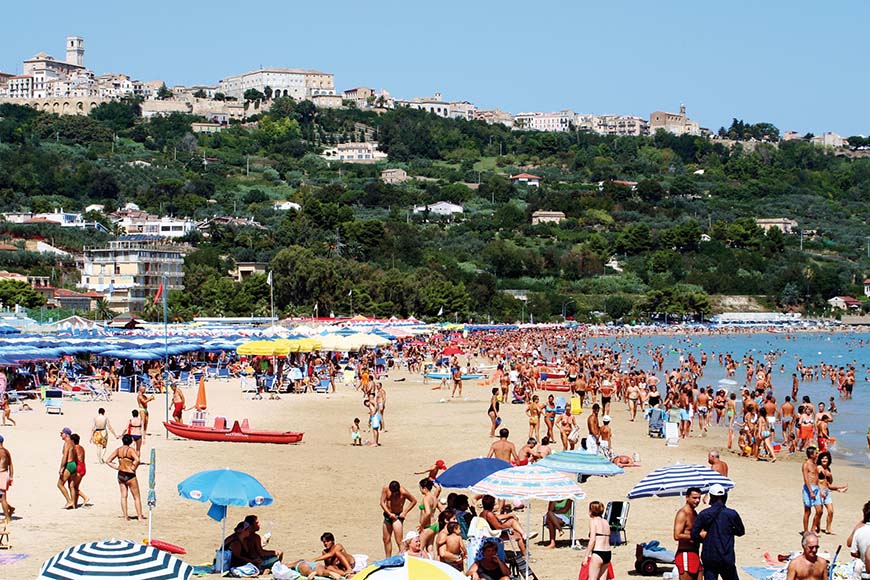 Relaxation, fun, golden beaches and clear blue waters: the ideal place for your next vacation!
For more information about our city and its surroundings, you can visit the following websites:
MUNICIPALITY OF VASTO - OFFICIAL WEBSITE: many useful news about our city and wonderful photographs;
VASTO ON WIKIPEDIA: history of the city, places of interest and other useful information;
WATER PARK - AQUALAND: just a few km from our B&B, the best water park in Abruzzo, offering everything you need to spend a fantastic day - ideal both for children and for adults;
RINATURE RESERVE - PUNTA ADERCI: the place everyone envies, where silence and nature will create unforgettable memories of your holiday;
ABRUZZO PROMOZIONE TURISMO (TOURISM IN ABRUZZO) portal containing all the information tourists need to come to Abruzzo;
ABRUZZO NATIONAL PARK: the park is at 1 hour drive from Vasto; you cannot miss the chance to visit one of the most beautiful national parks in Italy. The perfect way to combine sea and mountain in one holiday!
TREMITI ISLANDS: they are at only 1 hour by hydrofoil, leaving from Termoli or from Vasto marina (another enchanting place) and with daily return trips. It is the ideal choice for those who want to spend an unforgettable day, bathing in the clear waters surrounded by breathtaking views.
SEA, RELAXATION, ENTERTAINMENT AND CULTURE
THIS IS VASTO, YOUR PERFECT GETAWAY!